Disclosure: Some links may be affiliate links. We may get paid if you buy something or take an action after clicking one of these. 2dAnimationSoftwareGuide.com is a participant in the Amazon Services LLC Associates Program, an affiliate advertising program designed to provide a means for sites to earn advertising fees by advertising and linking to Amazon.com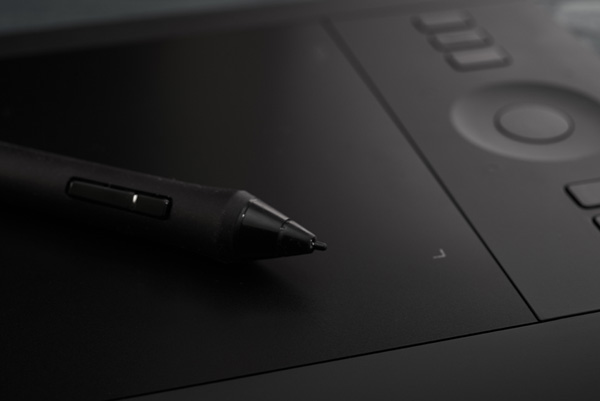 Choosing a drawing tablet for digital art or animation can seem like an overwhelming prospect when you consider all of the various makes and models on the market today. Look at any major retailer like Amazon and you'll be presented with a staggering number of choices at varying price levels – from $20 up to $3,000.
To complicate matters even further, each individual model comes with a range of features that are designed to maximize your creative experience, but where is a novice artist to start when confronted by this endless sea of jargon?
First Things First – What Will You Use It For?
Like any other electronics purchase, buying a drawing tablet can involve quite a financial investment, so it's important to understand exactly what you're looking at so that you can be sure to make the best possible choice for your needs.
All of this will inform the choice you make and especially the amount of money you're willing to spend.
Your Budget

Which brings me nicely onto the subject of budget and affordability.
In most cases this will be the first and most important choice you make when deciding on the right graphics tablet. As mentioned above, this can vary wildly from around $20 right up to $3,000.
But don't be put off…in my opinion you can get an excellent quality graphics tablet for less than $100, and some for less than $50, if you're happy to compromise on the size.
Check out my top 5 drawing tablets under $100 and another 5 under $50 here.
Drawing Tablet or Drawing Tablet Monitor?



Along with your budget you'll need to think about whether you want a "normal" drawing tablet where you use it as an input device connected up to a laptop or desktop computer, or whether you go for a drawing tablet monitor where you draw directly on the screen.
Obviously, the drawing tablet monitors are significantly more expensive than the standard drawing tablets. The most famous ones (and the pioneers of this technology) are the Wacom Cintiq tablet monitors.
These range from just over a $1,000 to nearly $3,000.
But again, there are plenty of great value options out there, as you can see on my page here showing the best Cintiq alternatives.
Many of these are significantly cheaper than a Cintiq, and are a great option if you don't have the budget to go for the big-name Wacom.
In terms of standard drawing tablets, the best and most popular professional level tablet is the Wacom Intuos Pro Medium, which is over $300, so that gives you an idea of the price difference between the standard tablet and the tablet with a screen.
Popular Brands
The graphics tablet space is continuing to grow and new companies are cropping up. However, I would say that the most popular brands at the moment are the following five:
Compatibility
Beyond suiting your individual needs, there are a few other things you'll want to consider before choosing your tablet. One of the more important qualities of any tablet is whether it is compatible with your operating system.
Whether you want to use your tablet with a computer, laptop or smart phone, you need to be sure that the tablet you buy is compatible with your system.
These days,most of the major graphics tablets are compatible with Mac, Windows, and Linux systems, but it's always best to double-check the product specifications and see if a particular model is compatible with your OS.
You'll also want to make sure that it's compatible with your drawing or animation software. Again, most tablets are designed to work with major names like Corel, Clip Studio Paint, Photoshop, Moho Pro and others, but it's always a good idea to check.
User-Friendly Or Needs A PhD?
Believe me, nothing is more frustrating than opening up your shiny new graphics tablet and finding it an absolute nightmare to connect and use, and a set of complicated instructions requiring a PhD to understand them.
Thankfully, many tablets on the market today either have automatic installation, where your OS will identify and download the necessary drivers, or else they will come with the drivers pre-installed on a CD-ROM and you can activate them very easily from that.
Bear in mind that some graphics tablets can run into driver problems which makes the connectivity and sensitivity of the pen erratic. This is often a fairly easy fix, particularly if you are fairly proficient with your computer, but it's definitely something to bear in mind and check online reviews if you aren't.
The Drawing Experience and What It Feels Like
Probably one of the key areas to think about when choosing your drawing tablet is the actual feel of it and what the drawing experience is like.
Now, this obviously can be difficult to know if you're buying your tablet online, so it's worth reading user reviews, but also looking for key characteristics like pen sensitivity and the quality of the tablet's surface.
The most expensive graphics tablet monitors come with a tempered glass screen since you are working directly on them as you would on a smart phone, whereas other normal drawing tablets with come with a drawing surface in varying levels of quality, from a standard plastic to ones with a genuine paper-like feel.
Also, ask yourself how you will be using it and if it is likely to stand up to regular use.
At the end of the day the ultimate goal for any tablet is to give you an experience as close to drawing with pen on paper as possible. In order to gauge the drawing experience, there are some technical specifications that you'll need to understand:
Size/Drawing Area
Most tablets have two distinct measurements:
one is the size of the overall tablet
the other is the actual drawing area, i.e. the surface on which you'll be drawing.
You'll want to take both into consideration when choosing.
You can actually find small, easily portable tablets that offer a generous drawing surface so don't assume one precludes the other.
Remember, the larger the drawing area, the more comfortable the drawing experience (in general).
Demystifying The Jargon
Now I'm going to go through some of the main jargon that you'll see on most tablets technical specifications, so that you can go in armed with the knowledge you need to make an informed purchase.
Feel free to bookmark or share this page as a reminder to yourself or your friends if you ever need to refresh your memory.
Multi-touch
Multi-touch technology allows users to interact with their devices in a multitude of ways. Taking the basic tap and swipe experience to the next level, multi-touch lets you zoom, scroll, select and more for greater flexibility, something that is particularly desirable when you're drawing on a screen like on a Wacom Cintiq.
Warranty
Because electronics have a tendency to break down, making sure that you have a good warranty in place is extremely important. Most major brands of tablet offer warranties on parts and labour of at least 1 year but it's always a good idea to check before making your choice.
Pressure Levels
This is one of the most important factors to consider when choosing a tablet.
Pressure levels are the number of distinct points that the tip of a digital pen is able to detect. The more levels of pressure the pen has, the greater your ability to vary the width of the lines you draw, making for a smoother drawing experience.
As of the time of writing, the highest pressure levels for tablets is 8192. Below this the options halve as they go down, i.e. 4096, 2048, 1024.
Report Rate (RPS)
When a tablet and a computer or laptop communicate, the tablet sends what is called a "report" of the pen's position. The rate of reports sent per second is known as RPS and this is an important measurement as it can affect the quality of your drawing experience.
A high RPS allows for more precise following of the pen movement, but the higher the RPS the longer it make take for your computer or laptop to register the pen's movement, and that may result in an aggravating lag time. The RPS of the tablet you choose should be compatible with your computer's hardware and the software you'll be using.
Resolution (LPI)
Resolution is another extremely important feature. It is measured in lines per inch or LPI and this designation refers to the number of distinct pen positions the working area of a tablet is able to sense within one inch in either direction.
A higher LPI paired with higher RPS will allow more precise following of the pen movement, resulting in smoother curves and finer line control.
Wireless Support – Bluetooth
Having a tablet that includes wireless support and Bluetooth compatibility can make a big difference, as this will allow you to do away with cables and provide greater flexibility, creating an experience that is much closer to drawing with pen on paper.
Weight
This is a fairly obvious specification. If you want the freedom to use your tablet wherever you go, then you'll want a model that is lightweight and easy to transport. The more expensive models used by professional artists can be larger and less portable, which allows for a larger drawing area and a more durable tablet.
System Requirements
This is a listing of the operating systems that are required for use with a particular tablet. You want to make sure that any tablet you choose includes your system version, Windows, Mac, Android or Linux, so that you will be able to use the tablet with your computer, laptop or smart phone.
USB port
Many tablets feature a built-in USB port so that you can connect your tablet directly to any USB compatible device. Even if you prefer a wireless model, it is always good to check for a USB port to maximize your compatibility, particularly if you intend to take your tablet with you when you travel.
Extra Accessories or Software
One thing you want to look for with any tablet is whether it comes bundled with any extra accessories or software. Extras may include things like an anti-smudge glove, a USB cable, extra pen nibs, a pen holder, or a nib removal tool. Some tablets have software included that makes it even easier to get up and running as quickly as possible.
Internet connection required
Depending on the tablet, you may or may not need an Internet connection in order to use it. While this isn't really an issue for most home use, it can be important if you are traveling and find yourself in a place with limited Internet access. In this case, you might want to opt for a model that doesn't require an Internet connection.
Replacement pen nibs
The nib is the tip of the pen, and much like the point of a pencil, nibs can wear down over time, especially with excessive use. For this reason, you'll want to be sure that the tablet you get comes with extra nibs so you don't have to worry about your drawing experience being interrupted by a worn down nib.
Summary
While purchasing a drawing tablet can seem intimidating, if you bear these specifications in mind you'll be better prepared to make the best choice for your individual needs. Remember that this can be a considerable investment…models range from as little as $20 all the way up to $3,000 for the top of the line professional ones so it's not a decision that should be taken lightly.
Of course, as with any type of electronic device, the more money you spend the better the overall quality but that doesn't mean you have to break the bank to get a decent tablet. There are many affordable models that can give you very good quality, particularly if you're just drawing for fun or as a hobby. If you're concerned about the quality of a specific model, the best way to judge is by trying it out so you may want to go to your local electronics store and test the feel of each tablet just to be sure.
If you know someone who owns a tablet, you can certainly ask for their input from a first-hand perspective but you should bear in mind that every experience is unique, so what works for one person may not work for another. You have to keep your own needs in mind and make sure that the tablet you choose will suit you.
When it comes to buying a drawing tablet, the bottom line is that you want to get the best possible return for your money, so the more informed you are before making your choice, the better off you'll be. That way you can breathe easy knowing you got a good quality tablet and enjoy the freedom and creativity of the digital drawing experience.


Related Resources