Disclosure: Some links may be affiliate links. We may get paid if you buy something or take an action after clicking one of these. 2dAnimationSoftwareGuide.com is a participant in the Amazon Services LLC Associates Program, an affiliate advertising program designed to provide a means for sites to earn advertising fees by advertising and linking to Amazon.com

If you're like me you might be old enough to remember the first stylus pens available for the Windows-based handheld PCs back in the late 90s.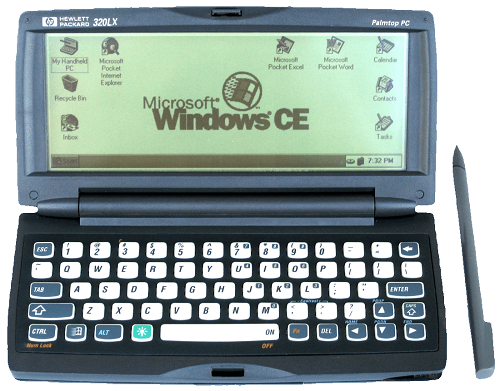 I remember seeing a guy on a train using one and it looked so cool and futuristic…until I tried to use one myself.
Cumbersome, "scratchy" and wholly unpleasant to use I'm sure they put a number of people off ever drawing on a screen again.
Well, these days stylus pens have really come back in a big way, mostly due to the proliferation of tablets and handheld devices along with technology that is so good, it is replacing the need for paper in so many aspects of our lives.
Want to choose a dedicated graphics tablet for your work? Take a look at our lists of the best drawing tablets and best graphics tablets with a screen.
Artists and animators can now draw and paint directly on their screens with more precision, options, and choice than ever before.
So if you want to join in all the fun, but don't know where to start, why not check out my recommendations of the 6 best stylus pens for artists, animators and designers.
Quick Summary
Best Stylus Pens For Drawing
Best Stylus Pens For Artists and Drawing
1. Apple Pencil For iPad Pro – Best Drawing Stylus For iPad
The Apple Pencil for iPad Pro is a versatile, easy to use stylus that makes all of your tablet design tasks easier and more precise. Whether you're just browsing the web, editing photos or creating high-end illustrations or animation content, it's the perfect tool to get the job done.
Available at around the $100 mark, it's ideal for everyone, from the casual user to the pro artist.
Ultimate Precision
Just like everything else built by the company, the Apple Pencil for iPad Pro is built with the user in mind. It replicates a traditional pencil in that you can create thicker lines by pressing down more firmly, or thinner lines with a lighter touch, and add shading simply by just tilting the pencil as you would naturally do.
Zero Lag Time
Unlike some styluses on the market, the Apple Pencil has almost zero lag time, so as soon as it touches your iPad, you see the results on your screen. This saves you a lot of time and makes your session much more efficient.
Easy To Charge
The Apple Pencil for iPad Pro has a 12-hour battery, and you can use your tablet's Lightning port to charge it up (older version) or simply place it next to your iPad Pro to charge magnetically (new version). The best part is you only need 15 seconds to give your Pencil a half hour's worth of use! That's quite amazing, and perfect if you're pressed for time or really need to use your stylus on the go. A full charge takes around 10 minutes, and lasts between 8-12 hours depending on the activity.
The downside is that the small cap which covers the charger end of the pencil on the older version can easily get lost. This problem has been solved in the latest version (released Oct 2018) which charges magnetically and doesn't require insertion in to the iPad charger, therefore it has no removable cap.
Compatibility – Double Check Your iPad version
The compatibility (or lack thereof) of the latest Apple Pencil with older versions of the iPad Pro was highlighted in an article on The Verge website, so it is best to double check before buying whether your version is the right one.
You can do this on the Apple website by checking out their compatibility page here.
Pricing and Extras
The Apple Pencil for iPad Pro costs around $100 depending on the retailer ($130 for the new version), which is quite a good deal for the quality and precision that you are getting. It has Bluetooth capability, and comes with a Lightning adapter as well as a replacement nib.
Pros
Well priced for the quality
Ultimate precision and responsiveness
Easy and super-fast to charge
Bluetooth connectivity
Designed by Apple engineers so you know the quality you are getting
Cons
Occasional issues with battery
Can't connect it to early version of the iPad
Doesn't come with instructions
Bottom Line
The Apple Pencil for iPad Pro is a great tool for those that want a little more precision and accuracy than the everyday stylus provides. Although there have been a few user complaints, most people are very happy with the product.
If you are looking for a stylus for your iPad, you really can't go wrong with the Apple Pencil. With its ergonomic design and ease of use, it's definitely a winner.
>>> Check the best prices for the Apple Pencil here <<<
2. Google Pixelbook Pen



The Google Pixelbook Pen is a lightweight, responsive stylus that feels just like a real pen. It's easy to use, and gives you much more flexibility than just using your finger.
At around the $100 mark, it's comparable with many of its competitors in terms of price, and is an obvious choice if you're already a Pixelbook user.
Easy To Use – Can Be Slanted For Shading
The Google Pixelbook Pen fits comfortably in your hand, and you can adjust the thickness of a line by changing how firmly you press down on the screen as with standard stylus pens. You can also easily add shading to any photo or drawing as well by slanting the pen as you would naturally do with a normal pencil.
Works With Google Assistant
One of the unique features of the pen is that it can connect with Google Assistant. All you need to do is circle the text or images that you're working on, and you can access all of the help you need to finish a project.
Also you don't have to have your Google Pixelbook unlocked to capture an image or save a web page. The Pen allows you to use Google Keep technology on its own.
No Lag Time
With almost no lag time, you can complete your projects in less time than you can on many other styluses. As soon as you touch the pen to your Pixelbook, you see the results on the screen.
Important Specs
The Google Pixelbook Pen only works on the Google Pixelbook and doesn't support other devices. It has a replaceable stylus tip, weighs just 0.8 ounces, and is made of a combination of aluminium and plastic. It comes in a silver colour, and has a one-year warranty.
Battery Is A Let-Down
What I was a little surprised about is that the Pixelbook Pen requires a AAAA battery to work. Not only are these batteries a little hard to find in your local store, but it also means that there is no way to charge the pen when it is running low, like you can do with the Apple Pencil.
Google claims 6-12 months of battery-life but some folks online are saying they're only getting 3 and half months out of it…a problem exacerbated by the fact that you can't switch the pen off when not in use. So be careful how you store the pen and make sure the tip is not being pressed as this will suck out the juice of your batteries without you realising it.
Pros
Affordably priced
Easy to use
Works with Google Assistant
Lightweight and Responsive
Cons
Only works on Google Pixelbook
Some issues with battery life
Can't be attached to tablet so can be easy to misplace
Bottom Line
The Google Pixelbook pen is a good choice for those who prefer to use a stylus with their Pixelbook, and is similarly priced to Apple's Pencil which is its main competitor.
It easily syncs up with Google Assistant and Google Keep, two very helpful tools that the company offers. If you're in the market for the ideal stylus for your Pixelbook, the Pixelbook pen is a natural winner.
>>> Check the best prices for the Google Pixelbook Pen here <<<
3. Wacom Bamboo Ink Smart Stylus – Best Stylus For Windows Users


The Wacom Bamboo Ink Smart Stylus is one of the most affordable pens on the market today, and has been designed to work with most devices, with particular emphasis on Windows products like the Surface Pro.
At around the $80 mark (RRP), it's a great choice for those who prefer more accuracy and precision when writing, drawing or doing everyday tasks on their tablets, but at a price that fits most budgets.
Three Different Nib Types
Unlike many of its competitors, the Wacom Bamboo Ink Smart Stylus comes with three different nib types to choose from. There's soft, medium and firm, so you can choose the right tip for the job. Stick with one or try another to change things up.
Switch Writing Protocols
The default setting on the Wacom Bamboo Ink Smart Stylus is for the Wacom AES protocol, but you can easily switch it to the Microsoft Pen Protocol if that's what your device uses.
Works With Multiple Applications
The pen works with Sticky Notes, screen sketch, sketchpad and the Bamboo Note Bamboo Paper apps, along with all the usual design and animation software programs like Toon Boom Harmony, Flash and Photoshop, so there's a lot you can do with it. No matter what you are trying to accomplish, the stylus can help you get the job done quickly and effectively.
Highly Compatible
The Wacom Bamboo Ink Smart Stylus is compatible with virtually any Window 10 device that is pen enabled, including most models from Acer, ASUS, Dell, Fujitsu, HP, Lenovo, Microsoft, Toshiba and Vaio.
Optimized for Windows Ink
You can quickly and easily launch the Windows Ink Workspace with the click of a button, so you can get started on your project right away.
Important Specs
The Wacom Bamboo Ink Smart Stylus weighs less than 0.7 ounces, and has one button for Bluetooth and two customizable shortcut buttons. As we mentioned it comes with a 3-nib kit and has a one-year warranty.
Pros
Very affordably priced
Ergonomically designed
Three different nib types
Multiple apps and protocols
Compatible with most tablets
Cons
Some technical issues reported
A few compatibility concerns
Bottom Line
The Wacom Bamboo Ink Smart Stylus is a great choice for those with a Windows 10 device. It's ergonomically designed, more affordable than most pens and comes with three different nib types to choose from. The Wacom brand is the ultimate in drawing tablets so you know the quality is high and dependable.
If you're looking for a new stylus, this one is definitely worth considering as it can be used with multiple applications and is user-friendly and responsive.
>>> Check the best prices for the Wacom Bamboo Ink Smart Stylus Pen here <<<
4. Pencil by FiftyThree

The Pencil by FiftyThree is unlike most styluses on the market today, with a unique design that is wider and flatter than the competition. It's designed for use on iPads and iPhones, and can create lines of any size with no settings required.
Available new or refurbished, it's the only stylus we have come across that has a built-in eraser…a neat feature that's helpful for those who tend to make mistakes when they work…like me! ;).
Unique Design
Rather than the typical pen look, the Pencil by FiftyThree looks more like a makeup applier or squashed pencil, with a flat design and large tip. The built-in eraser lets you just flip it around and correct any errors without the need to select the "eraser" tool in your software…which can take up extra time and disrupt the flow of your creativity.
While unique, and certainly more like a traditional art pencil, some users find the tip accuracy not as good as other pens that have much finer tips. In my opinion, it's great for sketching as it gives you a naturally softer feel than many other pens, particularly for shading work. Worth bearing in mind when thinking about how you are looking to use it.
Works With Many Apps
You can use the Pencil by FiftyThree with the company's own Paper app, as well as Microsoft OneNote, Sketchbook Mobile, Procreate, Note Shelf and many others, creating many possibilities for you.
Place Your Hand Anywhere
Don't be afraid to place your hand anywhere on the screen, as your palm won't affect any of your work. Just use the Pencil as you normally would, then you can use your fingers for any color blending or smoothing out.
Compatible With Most Apple Products
The Pencil by FiftyThree can be used with any iPads v3+, iPad mini, iPad Pro and all iPhones 4s and up, so most Apple users can take advantage of the stylus' capabilities.
Pricing and Extras
As we mentioned, the Pencil by FiftyThree is available new or refurbished, so the prices will vary depending on where you buy it. We've seen them as low as $29.99 used and as high as $89.99 new. Regardless of how you buy it, it comes with a USB rechargeable battery, an extra tip and an extra eraser.
Pros
Unique, appealing design
Built-in eraser for mistakes
Works with all Apple products
Works with multiple applications
Available new or used
Cons
Some battery and connection issues
Some say it's not as precise as a typical pen
Bottom Line
If you're looking for something a little different than your typical stylus, the Pencil by FiftyThree is a very good choice.
It comes with a built in eraser for errors, and is quite versatile in spite of its chunky design. It might not be as precise as the Apple Pencil, but it's a bit more affordable, especially refurbished, and as such might be a better option for you.
>>> Check the best prices for the Pencil by FiftyThree here <<<
5. Adonit Jot Dash – Best Fine-Tip Stylus For Android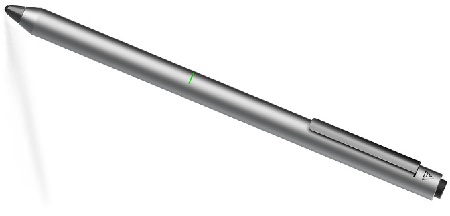 The Adonit Jot Dash can be used on all devices, including iPads, iPhones and Android, so it's much more versatile than pens that are only made to be used on one or the other.
Available in various colours, it's a great option for those looking for a good stylus to use with their smart devices.
Fine Point Tip
The Adonit Jot Dash has a 1.9 mm tip which is finer than the rubber tips found on other pens. As such it is ideal for those who need a little more precision in their work. It's a solid alternative to other stylus pens like the Pencil by Fifty-Three above which have a wider nib and may not be as accurate.
Multiple Colour Options
Unlike most other styluses, the Adonit Jot Dash comes in multiple colour options, appealing to a wider range of users. You can choose from charcoal, gold, rose gold, silver and pink…whatever your preference may be.
Long Battery Life
You can use your Adonit Jot Dash continuously for 14 hours, which is longer than many of its competitors. It takes just 45 minutes to fully charge on the charging base (supplied with USB connection), at which point it's ready to use again.
Highly Compatible
As we mentioned, the Adonit Jot Dash is not device-specific like the Apple Pencil or Google Pixelbook Pen. You can use it on any iOS and Android device, which is great for users who own one of each and want the ability to use the same stylus.
Models and Pricing
There are several Adonit models available, and the prices will depend on the model you choose. The original Adonit Jot Dash is available used at various prices, and there's also a Dash 2 that retails at about $25 and a Dash 3 at around $50 depending on the retailer.
Pros
Can be used on all Android/iOS devices
Very precise and accurate
Carrying clip for pocket
Long battery life
Multiple models/colours to choose from
Cons
No palm rejection
Some lag time noticed
Not as advanced as OS-specific styluses
Bottom Line
The Adonit Jot Dash is a great choice for those looking for a very affordable pen that can be used on Android as well as iOS devices. It is considerably less expensive than device-specific styluses, although it may not have all of the capability that those pens have.
Still, it's a great choice with plenty of functionality and a very thin tip for more precision and accuracy.
>>> Check the best prices for the Adonit Jot Dash here <<<
6. Sensu Digital Artist Brush and Stylus – Best Brush Stylus

The Sensu Digital Artist Brush and Stylus is a two-in-one tool: an artist's brush on one side and a rubber stylus on the other, giving you much more versatility than the typical pen.
At under $50, it's a great option for those looking for more capability than the everyday stylus provides.
Two Devices in One
The Sensu Digital Artist Brush and Stylus looks like many others at first glance, an ergonomically designed pen with a rubber stylus at its end. But give a gentle pull and a brush is revealed. Just flip it around and place it back in, and you have an artist's brush at your disposal.
Use With All Devices
Just like the Adonit Jot Dash, you can use the Sensu Digital Artist Brush and Stylus on all devices. So whether you have an iPad or an Android device, you can take advantage of the features and capabilities of this two-in-one tool.
Wider Range of Capability
Because it is two devices in one, there's a lot more you can with this tool than you can with single tip pens. As such it is better suited for those that do more advanced artwork and need the effect that only the capacitive bristles can provide. Great for painting in Clip Studio Paint or Photoshop.
Pricing and Specs
The Sensu Digital Artist Brush and Stylus costs around $40 new and a little less used. At 0.32 ounces (approx 9 grams), it is one of the lightest styluses on the market today. It is available in multiple finishes and features a protective cap.
Pros
Two devices in one: brush and stylus
Can be used on iOS and Android devices
Lightweight and affordable
Better for more advanced artwork and digital painting
Cons
Some functionality problems
Some lag time reported
Bottom Line
Sensu Digital Artist Brush and Stylus provides much more versatility than your everyday pen, with two tools in one very lightweight, comfortable unit.
If you're looking for something that can can give you a more natural and painterly feel when working but still needing a drawing stylus for detail work, then the Sensu is a great option for you.
>>> Check the best prices for the Sensu Digital Artist Brush Stylus here <<<
Related Resources