Disclosure: Some links may be affiliate links. We may get paid if you buy something or take an action after clicking one of these. 2dAnimationSoftwareGuide.com is a participant in the Amazon Services LLC Associates Program, an affiliate advertising program designed to provide a means for sites to earn advertising fees by advertising and linking to Amazon.com
Black Friday seems to start earlier every year, and this year it's already begun with some great deals and discounts on animation courses, software and drawing tablets.
Check out some of the best ones below.
Drawing Tablets on Amazon
Obviously the place to start looking for great Black Friday deals is Amazon, and if you're looking for a drawing tablet then now is the time to get one.
Check out my reviews of
the best cheap drawing tablets (under $100)
and my favourite Cintiq Alternatives if you want a tablet with a screen
Bloop Stickman Animation Course
Bloop Animation has some fantastic courses but they NEVER run Black Friday sales…however they are releasing a brand new course called "Stick Figure Animation" where you will be tutored by none other than Alan Becker of "Animator vs Animator" fame – he's probably the most popular animator on YouTube with well over 9 million subscribers, so he knows what he's talking about.
This new course will be released on Black Friday (November 29th 2019) and at a 33% discount for 5 days only.
Click the image below to find out more and watch the trailer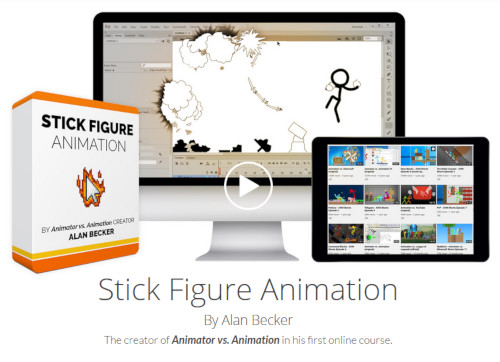 Adobe Creative Cloud
Great deals on Creative Cloud products that Adobe offers until November 27th.
>>> Click here to take advantage of Adobe's Black Friday Offer<<<
Creative Cloud All Apps for Individuals – up to 20% off for first time subscribers
Creative Cloud All Apps for Students – up to 70% off for first time student subscribers
Creative Cloud All Apps for Teams – up to 25% off for first time team purchasers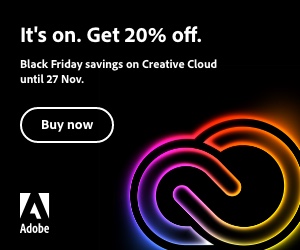 Videoscribe
Get 33% off yearly licenses at VideoScribe for one week only! Simply add SAVE33 at checkout. Be quick.
Offer code: SAVE33
>>> Click here to get Videoscribe at 33% off<<<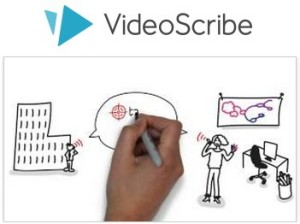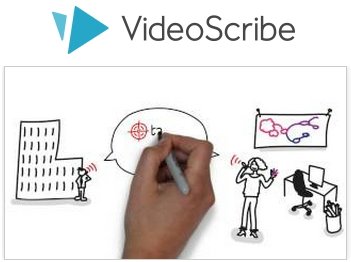 Udemy
Udemy have some fantastic animation and drawing courses and they're at a HUMONGOUS discount (£10 / $12) – that's over a 90% saving on some of them
Here some of their bestsellers (click the image to visit Udemy.com):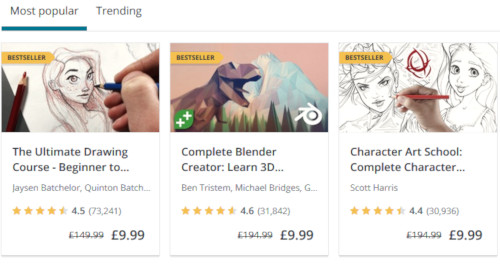 Pluralsight
Another great online learning portal, Pluralsight is also running a big Black Friday sale with 40% off their learning subscription packages.
Click the banner below to search for some great animation and design courses:
Clip Studio Paint
Clip Studio Paint is now at a 50% sale price for the next 5 days
Click the banner below to take advantage of this offer: