Disclosure: Some links may be affiliate links. We may get paid if you buy something or take an action after clicking one of these. 2dAnimationSoftwareGuide.com is a participant in the Amazon Services LLC Associates Program, an affiliate advertising program designed to provide a means for sites to earn advertising fees by advertising and linking to Amazon.com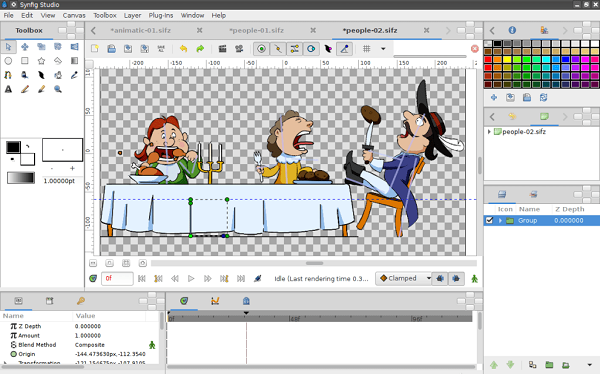 Just wanted to make a quick post to say that last month (June 6th 2018), ASIFA-Hollywood made a $2,000 donation to the continuing development of the open-source Synfig 2d animation software.
Why Is This Important?
Well, the International Animated Film Society (ASIFA-Hollywood) is probably the most prominent and important society in the field of animation, and their "Annie Awards" that have been running since 1972 are one of the most coveted animation awards in the industry.
For an organisation like this to give and then publicly announce a significant donation to continue funding the development of Synfig, shows that they have faith in the technology and want to continue to promote open-source software as a whole to open up the field to anyone with a computer.
They are encouraging all of their members to download, try and engage with the Synfig software in order to give feedback to the community and help push things forward.
At the same time they also made a donation to the Blender project which is continuing to develop an exciting piece of open-source 3d software, which again shows a commitment to take these programs seriously.
Try It Out Yourself
If you want to try out the Synfig software yourself you can get a direct download from here (you can also make a voluntary donation if you wish):
(It is best used with a digital art tablet, but works perfectly well with a standard mouse).
Learn To Use Synfig Quickly
If you want to learn how to use the software quickly, then I recommend this excellent course on Udemy:

Creating animation in Synfig Studio