Disclosure: Some links may be affiliate links. We may get paid if you buy something or take an action after clicking one of these. 2dAnimationSoftwareGuide.com is a participant in the Amazon Services LLC Associates Program, an affiliate advertising program designed to provide a means for sites to earn advertising fees by advertising and linking to Amazon.com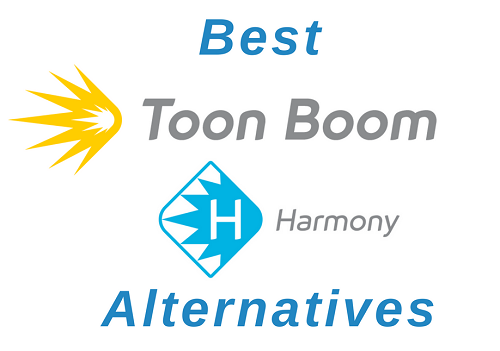 There's no denying that in terms of cutting edge tools, variety, and wide use among professional studios, Toon Boom's Harmony software is the Big Daddy of 2d animation programs.
And no, I'm not talking about this Big Daddy…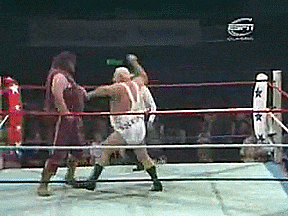 Yet, despite its all-round awesomeness it's not necessarily the right fit for everyone and learning Toon Boom Harmony can be difficult.
Budget constraints, style, ability level, and just plain ol' personal choice mean that Harmony cannot be all things to all people, and some folks are looking for a solid alternative to Toon Boom.
So on this page I'm going to show you what I consider to be the best alternatives to Toon Boom Harmony – their strengths and weaknesses, and how they compare with Toon Boom on price and features, so that you can make your own mind up as to which is the best choice for you.
Choose The Right Toon Boom Alternative For You
Now, if you do a quick search for Harmony alternatives online you will probably find a number of websites that just give you a big list of 2d animation programs and say that they are alternatives to Toon Boom.
Well, they kind of are, but really that's not very helpful to anyone who is looking to make a serious choice. And anyway, many of those programs will have completely different toolsets to Harmony and have been created for a different purpose in mind.
It's kind of like saying a wooden mallet is a good alternative to a sledgehammer, since both of them are great at hitting stuff.
Yeah ok, try using a mallet to carry out structural work and see what happens…
via GIPHY
Another thing to consider is that Toon Boom Harmony is actually available in 3 different versions:
Essentials
,
Advanced
, and
Premium
. These versions differ somewhat in their functionality and obviously price, with Essentials being a basic version (no bitmap support), and Premium being the professional studio level software with all the bells and whistles.
The prices of the three vary like this:


| License Type | Essentials | Advanced | Premium |
| --- | --- | --- | --- |
| Per month equivalent (annual billing) | $15 / month ($180 annual billing) | $38 / month ($456 annual billing) | $73 / month ($876 annual billing) |
| Per month (cancel any time) | $23 / month | $58 / month | $109 / month |
| Perpetual license (one-off payment) | $375 perpetual license | $975 perpetual license | $1,975 perpetual license |
To find out more about the functionality of each of these versions, take a look at the Toon Boom site here.
So, with this information let's take a look at the alternatives.

The 3 Best Toon Boom Harmony Alternatives
Moho Pro – Best Alternative For Vector / Cut-Out Animation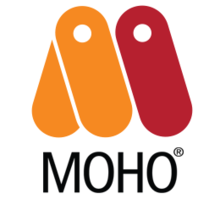 I've put Moho Pro (formerly Anime Studio Pro) as my top alternative to Toon Boom Harmony since it is its most natural competitor, but with an arguably superior bone rigging system.
Excellent tweening capabilities, the addition of traditional frame-by-frame capabilities since version 11, and only being really a fraction of the price of Harmony (it's available as a one-off purchase rather than the subscription model offered by Toon Boom) makes it a solid alternative.
Moho's real strength has always lay with its vector graphics, tweening and bone system that some users regard as more flexible and powerful than Harmony's, particularly for beginners.
Vectors created in Moho Pro require fewer control points than in Harmony, which makes it much easier to manipulate and animate them, with less chance for errors.
Moho's Smart Bones System gives you the ability to achieve fast 3-dimensional quality movement, but also the ability to easily create a series of animation clips that can be re-used or copied and pasted to other characters at the click of a button.
These motions are added to handles that are available in the drawing area, so you don't have to go digging through a library like you do in Toon Boom.
The Smart Warp feature (which is not available in Harmony) allows you to create interesting animations from just a background image. The tool creates a triangulated mesh on top of the drawing or image that you can manipulate, and thereby distort the underlying image.
The traditional frame-by-frame capabilities are fairly new to Moho Pro and so not as extensive as Harmony's, nor are the brush sets and line quality the same either.
However, at a one-off retail price of $399.99 it is significantly cheaper than Toon Boom Harmony, and combined with the other tools available it stacks up very well as an alternative to it. It's really at its best when used in conjunction with a decent graphics tablet.
Note: For a full in-depth look at the software check out our Moho Pro review here.
Pros:
Best for cut-out style vector animation
Excellent smart bone system
Warp feature not available in Toon Boom Harmony
Can re-use animation on various characters quickly and easily
Cons:
Traditional frame-by-frame tools could be improved and not as extensive as Toon Boom's

RRP Price (for a perpetual license):

$399.99
(sometimes cheaper from other retailers)


>>> Click Here to Check The Price of Moho Pro on Amazon <<<
TVPaint – Best Alternative For Traditional Frame by Frame Animation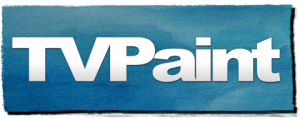 Developed in France, TVPaint has grown its user-base and toolset over the years to become one of the premier traditional frame-by-frame animation programs (and an excellent Toon Boom alternative).
The real strength of TVPaint is in its bitmap drawing and painting tools, that give you the genuine feeling of drawing on paper with a superior line quality than most other programs.
The paint tools are quick and efficient when doing the standard blocking in involved in the ink and paint process, but you also have access to a plethora of painterly effects and brushes, like pastel, gouache, watercolour, etc.
If you want to see a good example of TVPaint at work, then check out Aaron Blaise's excellent YouTube channel where he does a lot of free tutorials, and produces jaw-dropping work.
In this respect, I think TVPaint actually beats Toon Boom Harmony at traditional frame-by-frame animation, since the bitmap brushes in Harmony are not as good as TVPaint's.
However, if you're looking to do any vector work and are wondering if TVPaint can handle tweening…then I'm afraid you're out of luck.
The closest thing they have is the Keyframer tool, but it's just too clumsy in my view for anything complex.
Pros:
Extensive toolset and brushes
Fantastic line quality and great for drawing straight ahead in the software, or for clean up and ink and paint of scanned drawings.
Cons:
Lacks good vector animation tools like tweening and bones

Price (for a perpetual license. No subscription model currently available):

Standard Edition: $600
Professional Edition: $1,480


>>> Click Here For A Free Trial of TVPaint <<<
Adobe Animate CC – Best Alternative For Interactive Games and The Web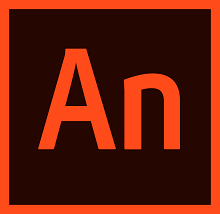 The program formerly known as Flash, has long been the king of animation for the web, largely for its interactivity tools and small file sizes, but it has also been widely used to produce long-form animation for tv series, commercials and even some movies.
The biggest strength that Animate CC has is its vector graphics capabilities, with excellent vector drawing and manipulation tools, and seamless integration with other Adobe apps and file formats (e.g. Photoshop and Illustrator).
The bone system is simpler to use than Harmony's but is not as feature rich and doesn't have as extensive a set of deformers as Toon Boom's.
However, if you're looking for extensive bitmap drawing tools you won't find them, and although Animate can certainly be used for frame-by-frame animation I personally wouldn't use if for that as I don't think it has the chops for it.
Obviously, as an Adobe program you get solid customer support and access to a massive community of users online and offline, which can mean job opportunities if you want to pursue it professionally.
It's also the perfect tool if you are doing web-based work, or creating interactive animation content for games or mobile devices.
Pros:
Tweening and vector graphics are its bread and butter
Seamlessly integrates with other Adobe Apps (Photoshop, Illustrator, etc)
Significant user-base
Built for the web
Cons:
Not good for traditional frame-by-frame animation
Effects need to be done in another program like After Effects.

Price (subscription model only):

$20.99 /mo annual plan paid monthly
$239.88 annual plan pre-paid
$31.49 /mo monthly plan


>>> Click Here For A Free Trial of Adobe Animate CC <<<