Disclosure: Some links may be affiliate links. We may get paid if you buy something or take an action after clicking one of these. 2dAnimationSoftwareGuide.com is a participant in the Amazon Services LLC Associates Program, an affiliate advertising program designed to provide a means for sites to earn advertising fees by advertising and linking to Amazon.com

Toon Boom Harmony has cemented itself as the premier 2d animation software on the market today, in terms of global user base as well as professional studio use. It can handle traditional paper animation done on a tracing light box and then scanned in, or a fully paperless set up with an inexpensive drawing tablet or Wacom Cintiq / alternative.
An in-depth knowledge of the program can not only make your own animation projects better and more creative, but can also open up a wider range of job opportunities in both the freelance sector and studio-based roles.
However, it's not always easy to find a great course. Sure there is tons of free stuff online; YouTube videos, tutorials, walk-throughs etc., but for beginners this can be overwhelming, and will often leave you with patches in your knowledge.
As such I've chosen what I feel are the best courses and tutorials to learn Toon Boom Harmony, whether you're a total beginner, a student with a basic knowledge, or a seasoned professional looking for elite-level training to help you master the software.
Bloop Animation – Best Harmony Course For Beginners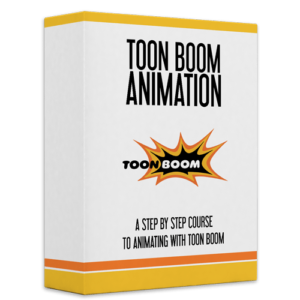 Price: $67

Visit site

Bloop Animation is run by a great chap called Morr Meroz who is a professional animator himself and has produced a series of excellent courses on various software programs.
I think their Toon Boom Harmony course which is a series of 39 HD videos, is the best one for beginners and those new to the software for a few reasons.
Firstly, there is a methodical approach to the tuition. As any of you may know, probably the worst thing that can happen when trying to learn a new piece of software is to go online and search out YouTube videos or the like, as they will inevitably be on certain specific aspects, and will often make assumptions about how much you already know.
Bloop's courses don't do this. They present everything in a clear, step-by-step approach, and explain it all as they go along. This means you get a better knowledge about why you're doing something and not just how.
Their Toon Boom Harmony course is split into 4 separate modules:
Welcome
Interface
Creating Artwork
Animating A Shot
And they provide you with all the necessary scene files along with a fully rigged character so you will have no trouble following along with the lessons.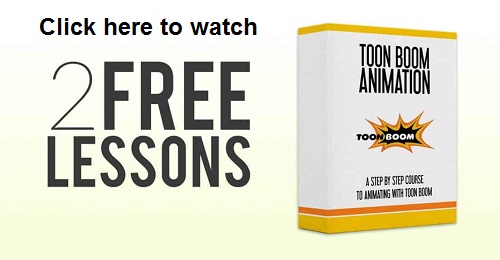 Pros

Straight forward, methodical approach to learning
Great for beginners and those with a basic knowledge
Learn at your own pace
Low price

Cons

May not be in-depth enough for those looking for more advanced material
Adam Oliver – Toon Boom Trainer – Best For One-to-One Tuition




Price: Approx. $365 (310 euros)

Visit site

Adam is a professional animator and certified Toon Boom expert based in Manchester with over a decade's experience in the industry.
His Toon Boom Trainer course is pretty unique as it offers expert-led training in a set time-frame (in this case 4 weeks), and so is perfect for those who really want to get up to speed with the program quickly, with the added motivation of a weekly video call with Adam to make sure you are on track and if you've hit any roadblocks along the way.
Normally, the only way to do something similar is through one of Toon Boom's ATC centres (see below).
Adam also provides an exclusive 40-day access to the Toon Boom Harmony Premium version so you can follow along easily and not worry about having the wrong version of the software.

Pros

Taught by a certified Toon Boom expert
4-week course
Weekly video catch-up with Adam
40-day access to Toon Boom Harmony Premium software included with the course
Great for all levels

Cons

May be out of some people's budgets
Courses are run depending on availability, so you may have to wait until it opens for the next intake.
Learn Toon Boom – Toon Boom's own learning portal – Best For Intermediate to Advanced



Price: Free

Visit site

Obviously a good place to look for tutorials and ways to learn Toon Boom Harmony is to go to the Toon Boom website itself, and here you'll find their free Learning Portal.
Toon Boom has invested a lot of effort in recent years in improving their own tutorials and learning resources, and the Learning Portal has a good number of video walk-throughs and individual tutorials showing you various aspects of the software.
Another plus point is that you can apply to do a certification program and become a certified Toon Boom expert once your skills are good enough. This can help with career prospects and even becoming a Toon Boom tutor yourself.
The downside is that unless you really know what you are looking for tutorial-wise, it can be difficult for beginners to learn what they need in a methodical way.
That's why I recommend this more as a resource for intermediate to advanced users of Harmony, or for those who don't mind taking the extra time to dabble with the program and find the tutorials they need.

Pros

Provided by Toon Boom so is up-to-date with the latest version of Harmony
In-depth tutorials on specific aspects
Caters to all levels
Certification programs available – great for your CV and credentials going forward
Free resources

Cons

Scatter gun approach – can be overwhelming for beginners
No real plan or methodical approach to learning
Udemy Courses – Best For General Users



Price: Varies

Visit site

You may have come across Udemy in the past, but if you haven't it is an online learning platform with vast numbers of courses on pretty much anything, that various experts and teachers have uploaded.
The great thing about most Udemy courses, is that they are split into a series of short lectures and videos, that you can follow along with and not get overwhelmed with too much information at once.
It also makes it easy for those who are learning on a part-time basis as they can watch a quick lecture when they have a spare few minutes and then carry on later when they have more time.
The free Udemy app keeps tracks of your position in a course, so you can stop and start easily any time you want.
For this reason there are a number of Toon Boom Harmony courses on Udemy that are ideal for beginners, and they also have regular sales where you can purchase courses at a significant discount.

Pros

Lots of different courses available
Simple online portal – easy to use anywhere on their free app
There are often sales and discounts to be had, so very affordable

Cons

Some courses are not as in-depth as others
More suited to beginners, and not enough material for advanced users
Two Top Harmony Courses On Udemy
Toon Boom Authorised Training Centres – ATC – Best For Professionals



Price: On Application (depends on geographic location)

Visit site

Toon Boom's Authorised Training Centres (ATC) are THE place to go if you want to follow along in person with an expert in a classroom style environment, and get certified as a Toon Boom expert.
These courses are intensive and require an obvious time and financial commitment, as you will be attending a centre where the room, computers and software are all provided.
These courses are ideal for professionals, or studios that wish to send a number of animators for training, as the intensive nature, certification and immediate feedback from the teacher are invaluable.
The downside is that there are actually very few ATC centres globally. You can find a list of them on the Toon Boom website here:
https://www.toonboom.com/training/authorized-training-centers
At a glance there are no ATCs listed for the US, UK, Australia or New Zealand, so that is an issue if you are located in those countries, as are many users and studios.

Pros

Expert Toon Boom Certified trainers delivering tuition in classroom style environment
Immediate feedback / ability to ask questions
Certification on completion of course

Cons

Time-intensive – not ideal for those already in full-time employment or study
Very few ATC centres available globally – none in US, UK, Australia or New Zealand for example.