Disclosure: Some links may be affiliate links. We may get paid if you buy something or take an action after clicking one of these. 2dAnimationSoftwareGuide.com is a participant in the Amazon Services LLC Associates Program, an affiliate advertising program designed to provide a means for sites to earn advertising fees by advertising and linking to Amazon.com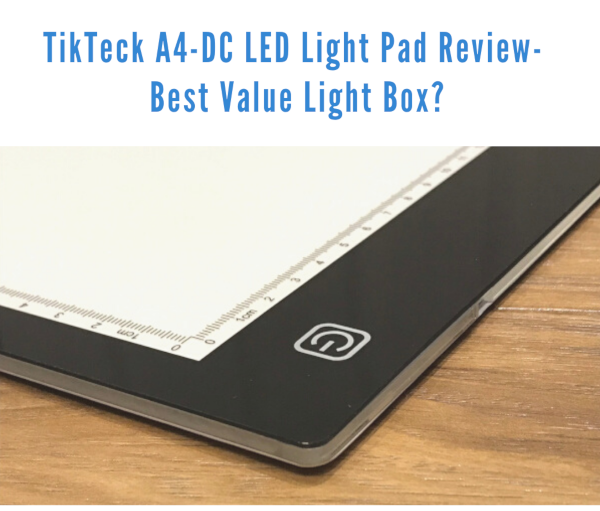 LED light boxes and drawing pads are getting better and more affordable all the time and the TikTeck A4 Ultra-Thin Light Pad is one of the most popular and least expensive on the market today.
TikTeck is a small independent company that has been producing their A4 light box for a couple of years and it is having great success on Amazon.
So in this TikTeck A4 light pad review we'll take a closer look at the pad itself and its brightness levels, how it works with various paper thicknesses and also see how it compares to the Huion L4S light pad, which is its main competitor in the A4 size range.
What's In The Box?
The packaging is very simple and does have the slight feel of budget about it (it didn't help that the postman who delivered mine had not taken a great deal of care, so the box was a little scuffed on arrival – see photo), but then at this low price it's not really a big deal.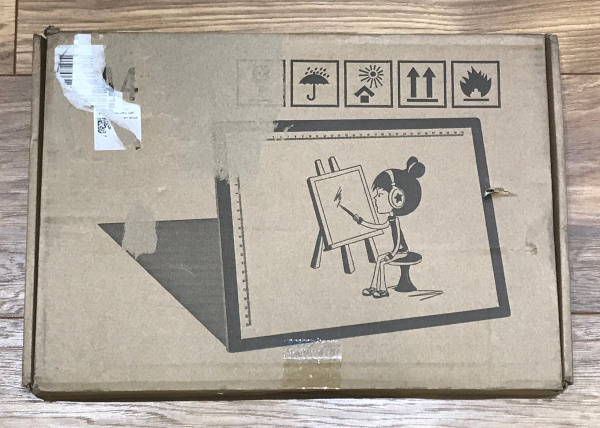 The light pad is snugly packaged inside though and the light box comes wrapped with foam protectors on the corners, and a thin plastic protector to avoid scratches that you'll need to remove before using the pad.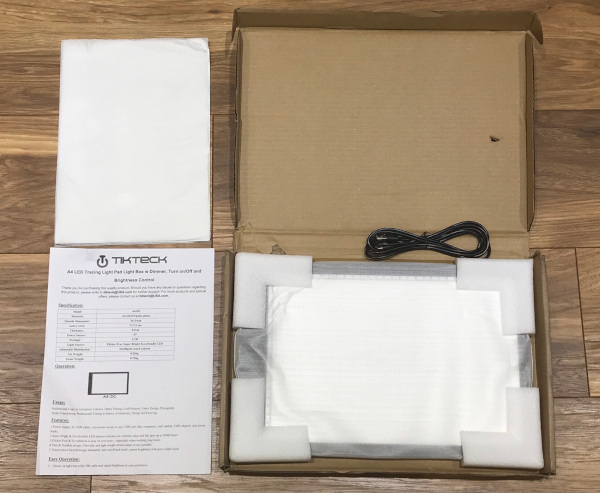 You get:
1 x TikTeck A4-DC LED light pad
1 x Micro USB to USB cable
10 x Sheets of tracing paper
Instructions (on a printed sheet of paper)
Also, you'll notice that there is no real printed instruction manual, it is just a sheet of paper. Although to be fair there isn't a great deal to know about how to set it up – you just plug it in and turn it on. 🙂
The Huion L4S on the other hand has a full printed manual but then they have a number of different models and are a bigger company.
How Does It Feel?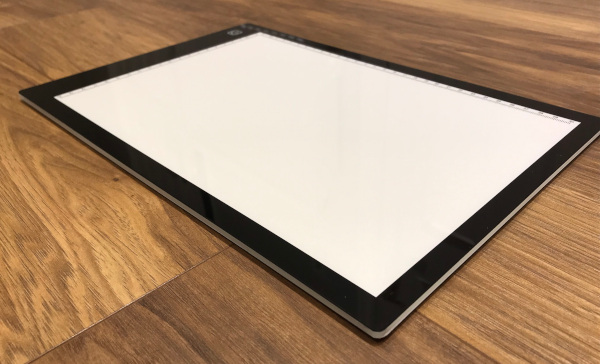 When you take the TikTeck out of the box you'll notice 3 things:
– How light it is.
– How slick it feels.
– How thin it is.
By thin I mean ultra thin, a mere 5mm (identical in fact to the Huion L4S). There are also 4 thin black rubber feet on the back to prevent it slipping around on your desk.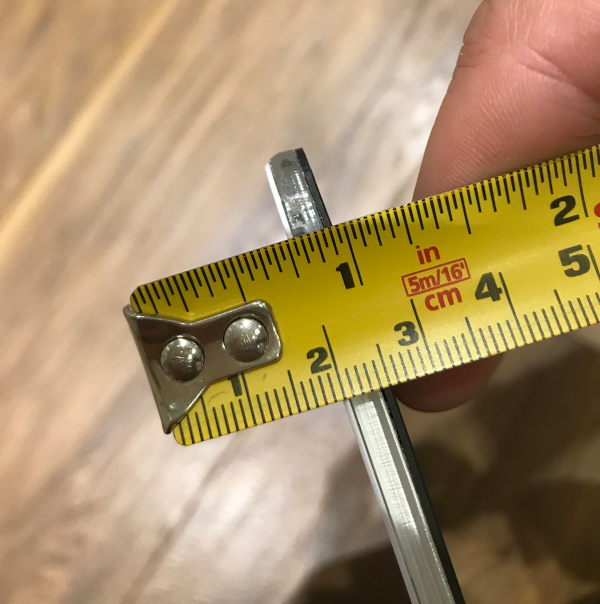 Dimensions
The dimensions of the TikTeck are the following:
9.45 x 14.17 x 0.2 in
240 x 360 x 5 mm
With a lit area of:
8.27 x 12.20 in
210 x 310 mm
It is very lightweight, so much so that I put it on the scales and found it weighs in at a miniscule 527 grams, that means it is extremely easy to move around the desk, and very portable – you'll hardly notice it in your bag.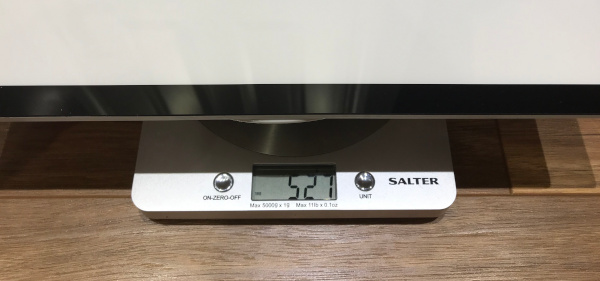 The size is a little smaller than the Huion L4S which I was surprised about, and I think this is an area that lets the TikTeck down. Length-wise the TikTeck and the Huion L4S are the same, but the Huion is wider, which I prefer.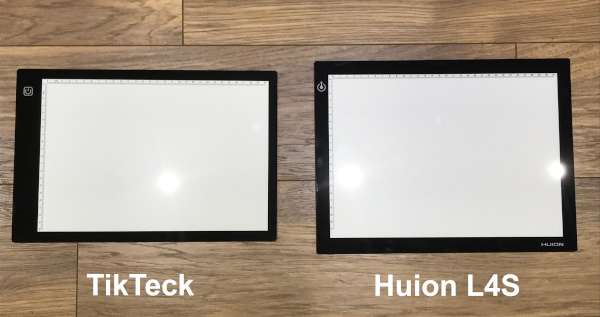 The drawing area of the TikTeck is just a shade narrow for my liking. As you can see from the image below an A4 sheet of paper just fits in the work area which is fine, but it doesn't allow for you to use the rulers at the top and makes the work space feel a little cramped. A little more width would be ideal.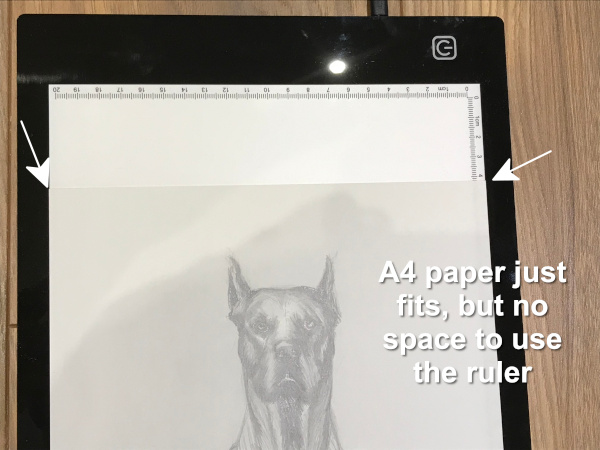 Brightness – Does It Have Dots?
When I switched it on for the first time I was very impressed with the brightness.
I had seen some videos online from a couple of years ago that had an older version of the TikTeck where the LEDs were noticeable as tiny dots over the pad, so I wasn't sure if this newer model would be like that.
Well, it's not. 🙂
The light is perfectly even across the whole pad with no dots whatsoever, which is great, and it's adjustable by pressing the small power touch button on the side. When you press it once it will turn on, and then if you press it again it will gradually brighten until you touch again at your desired brightness level.
One little thing I'm not keen on is that if it is on its highest brightness level and you want to reduce it, you press the button once, but if you don't press it again to stop it, it will continue dimming until it switches off. I would prefer it if it just dimmed until the lowest setting, but hey ho.
The LED light colour is very white, whereas the Huion has a slightly cooler blue, but the brightness is excellent on the TikTeck and it's even slightly brighter than the Huion L4S which I was surprised about.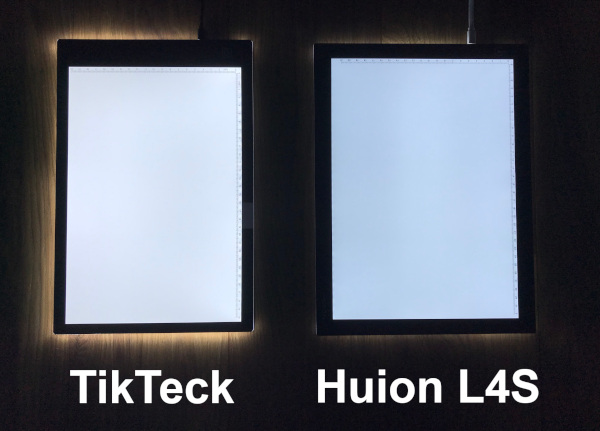 There is some light spill from the sides which I found a touch too much and could become a little irritating on the eyes after prolonged use – particularly if you are working in the dark. However, with some ambient light or the studio lights on it is not very noticeable.
When you switch it off, the TikTeck light pad remembers your last brightness level and reverts back to it when you turn it on again.
Does The TikTeck Shine Through Watercolour Paper?
As with the Huion L4S, the TikTeck has more than enough power to shine through 140lb (300gsm) watercolour paper. It can clearly be seen on both the high and low brightness settings, and even with the full ambient studio lighting turned on.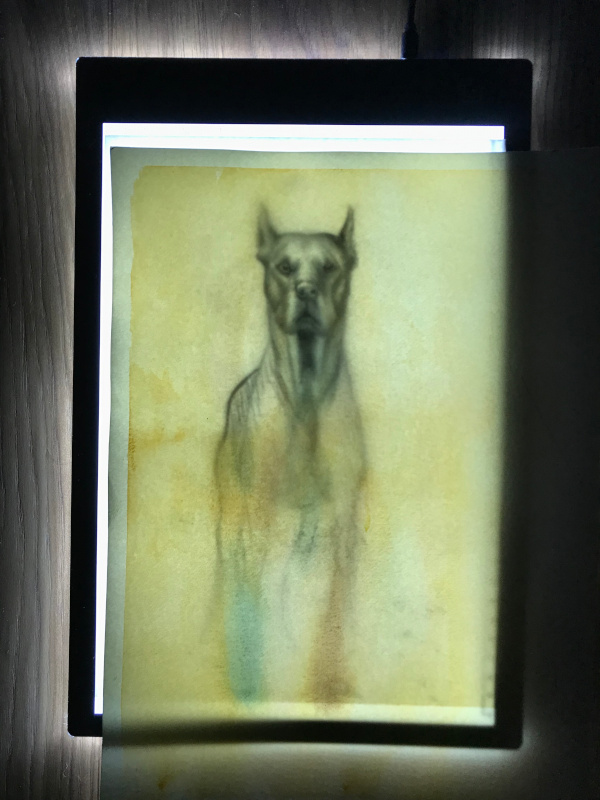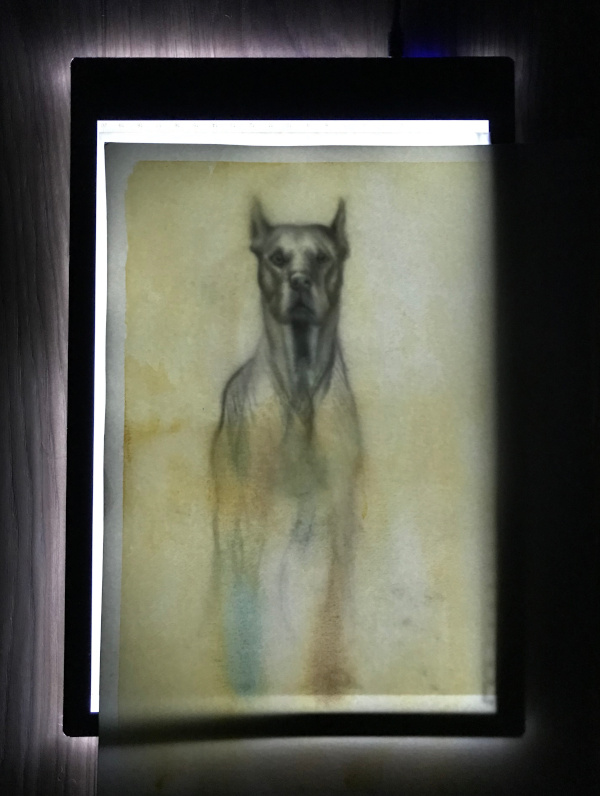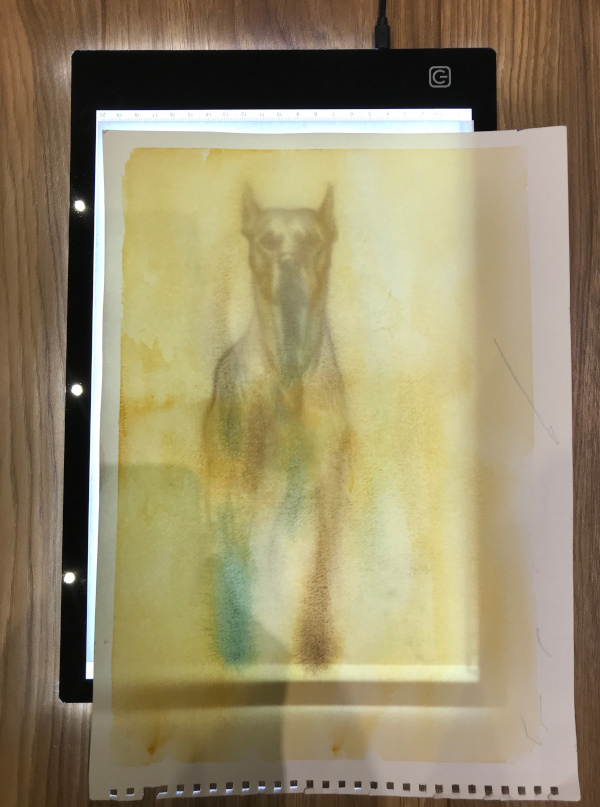 Can I Use It For Animation?
Yes, you absolutely can use it for animation. It works perfectly well on a desk or on a simple stand, and with a pegbar taped to it you can animate easily on it.
The brightness is more than enough required for animation. I did a test and managed to see the original drawing through 11 more sheets of 80gsm paper – so the light is shining through 12 sheets in total!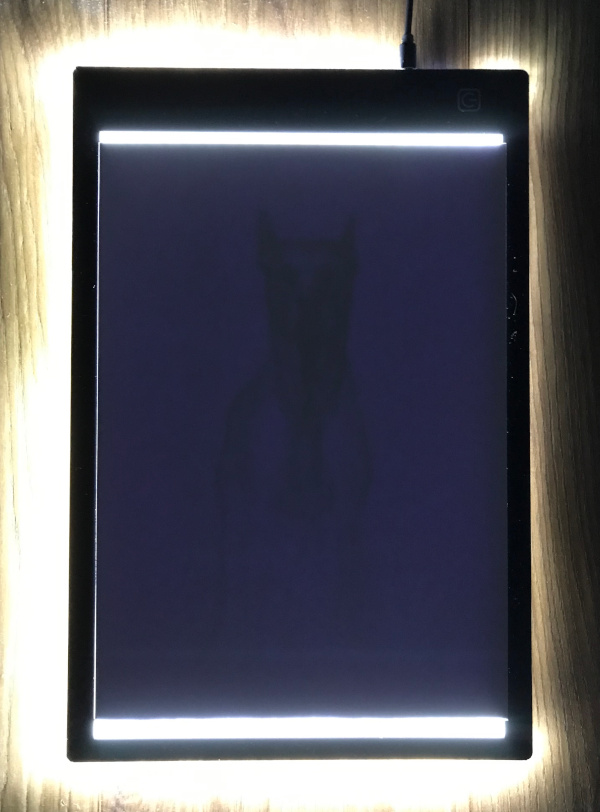 That is very impressive indeed, especially since in animation you're typically going to be looking through a maximum of about 5 sheets at one time since that is how many you can flip with one hand.
Summary
Overall I am very impressed with the TikTeck LED light box. The brightness is really excellent, and the size is small enough and light enough to easily take with you to the classroom or studio without any problem.
While I found it actually edges out the Huion L4S in terms of brightness, it doesn't quite match up to it in build quality, size and accessories.
But then the TikTeck is one of the cheapest and certainly the best value light pad on the market, and for the price you really can't go wrong.
>>> Check out the TikTeck A4-DC LED light box on Amazon <<<